Sri Ayyappan Suprabhatham Downloads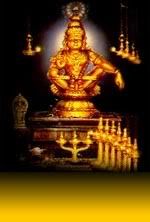 Special thanks to
Dr. P.N. Damodaran
for having searched, compiled and uploaded Sri Ayyappan Suprabhatham for the benefits of millions of devotees and having taken pains for uploading those tons of information to RapidShare. Interested readers can check out
this hyperlink
to access the download URL. The web group is accessible to members only and hence your membership is subject to moderator approval.
I have also uploaded another version of Sri Sastha Suprabatham, which I have uploaded to the
YahooGroups Files
Section for the benefit of millions of devotees. My humble and sincere thanks to
Redhy Issac
, for spending his night hours on his home Airtel Broadband in getting the download for me.
Swamiye Saranam Ayyappa! Swamiye Saranam Ayyappa!